We are as passionate about creating inviting spaces
as we are helping clients sell their home.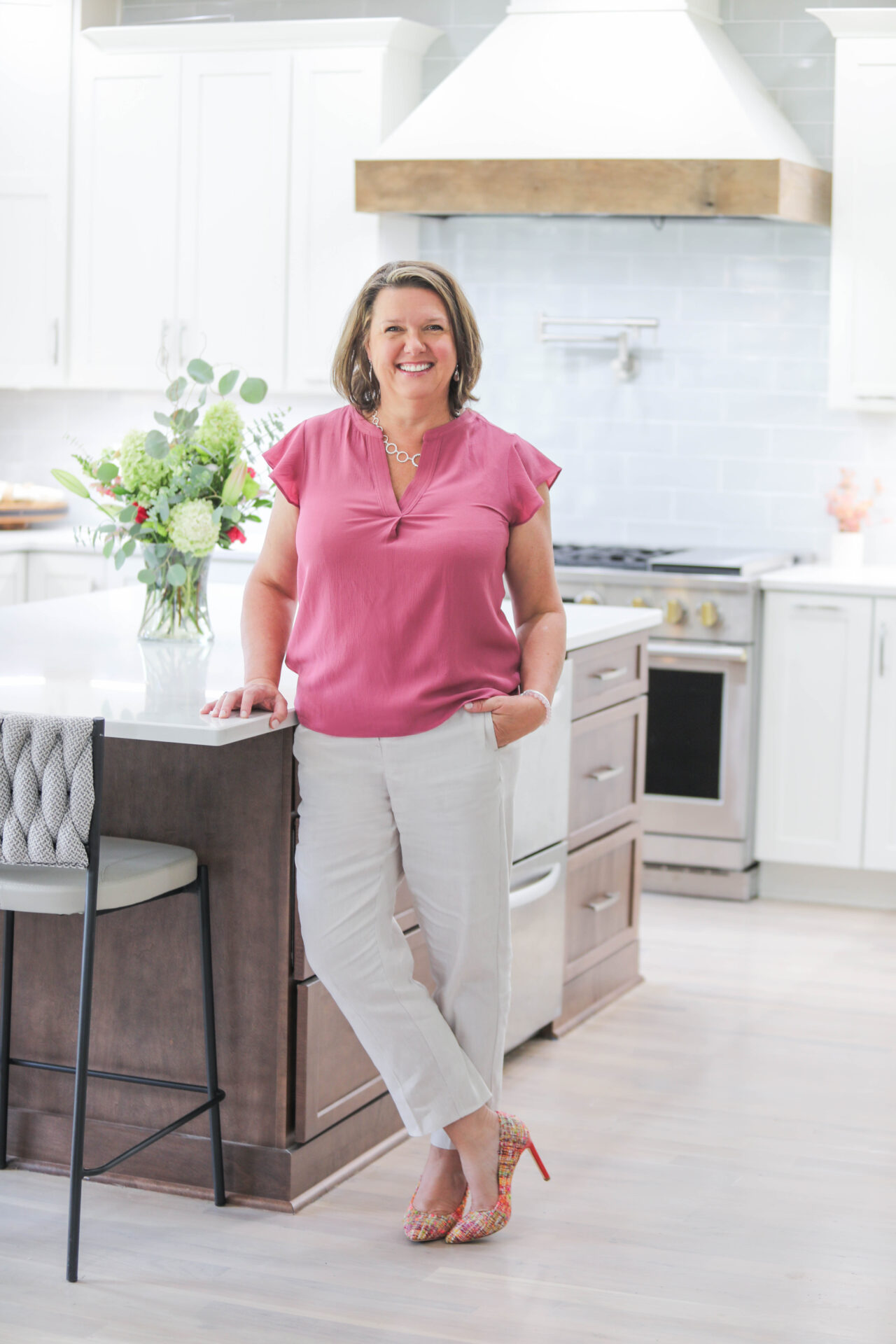 To say I have had a lifelong passion for design would be an understatement. My love for creating inviting spaces began early in life with my father, a commercial contractor, and his ability to tackle any home improvement project before DIY and HGTV were ever common acronyms. Throughout the years I gravitated to all things design: textiles, sewing, college paint crew, upholstery and architecture, just to name a few. My work included designing homes, condominiums, rental properties, medical and corporate offices; all the while incorporating my love of Feng Shui principles.
In 2013 my commercial journey took off by contracting with a specialty healthcare system to add finishing design elements to their start-up hospital. This opportunity led to me becoming their full-time Director of Procurement and Design. Under an aggressive expansion plan, I set design branding standards across multiple clinics and hospitals. My goal not only focused on creating healing spaces, but also had to adhere to strict psychiatric regulations. This behavioral health protocol encompassed both infection control guidelines and the elimination of any possible self-harm risk. Even with those stringent restrictions it was imperative to create a nurturing home environment for the patients through their recovery process with high-end commercial grade furnishings and surroundings. In addition to setting design standards, every procurement need fell under my umbrella and resourcefulness became key.
2020 brought challenges to everyone during the onset of a world-wide pandemic and my career was not immune; however, serendipity helped me segue into my next chapter. In March 2020 I purchased an established and successful home staging business, On-Stage Consultants, which had been serving Fayette, Coweta and the surrounding counties since 2014. In 2023 I rebranded to K. Lynn Interiors to reflect a more personal sense of ownership. My inventory is continually updated to provide fresh designs and my goal is to always over-deliver on every project. Owning my own staging business has been a true culmination of all my life and work experiences. I am accredited through Home Staging Expert and a member of numerous community and local real estate organizations. I am also a member of the national association, Real Estate Staging Association (RESA) and have been ranked "RESA-Pro" which observes and adheres to firm business ethics. I truly am as passionate about design as I am helping people! 
Established in 2014
Originally "On-Stage Consultants" served Fayette, Coweta, and the surrounding areas with full-service home staging services. Today, On-Stage Consultants is now K. Lynn Staging and we continue to proudly serve these same communities with an even broader service area. We pride ourselves on approaching each project with an upscale, customized design to catch the attention of today's savvy buyer. Our goal is to convey a relatable style that leaves a lasting impression after every home showing. Our client's homes have ranged from starter homes to estates, with every style of home in between.